"I know I am touching the living body of Christ…in the broken bodies of the..."
– Mother Teresa
"The truly courageous and powerful, never have to prove it. It will show in their..."
– Adam Brown
6 tags
1 tag
3 tags
"In the year 269 AD, Valentine was sentenced to a three part execution of a..."
2 tags
3 tags
Making money and worth
I think, I maybe done with trying to make money, I want to making something that is of worth and brings value to people. The money will follow, so long as I remember that I'm providing something valuable and taking care of people. But maybe I'll need to make money to do the things I love, one of which is to be creative - then to create something that brings incredible value and hope...
"Zeal without knowledge is a crisis"
2 tags
"Business is the art and science of providing uniquely attractive opportunity for..."
– Greg Glassman
3 tags
2013...More blogging
I say this almost every year: I want to blog more. Suffusive to say, I've failed in this area. I loose focus, life gets busy, work gets busy, nobody wants to read this or I'm not creative, are all the thoughts that go through my head when I'm just trying to get words on screen or find the space to just write. All I want to do share piece of my life and mind. Perhaps I need to...
4 tags
"One of the peculiar sins of the twentieth century which we've developed to..."
– Malcolm Muggeridge
Form Follows Function →
9-bits: Back when Flash was all the rage, one would find experimental sites like this all the time. It seems less common in the HTML5 world, which really makes this a gem.
2 tags
4 tags
3 tags
4 tags
3 tags
Software that works
I want software that works and doesn't get in the way of actual work. I hate lotus notes, I hate awful bug tracking software, and I hate big proprietary systems. (ehemm. IBM) Software applications should be pleasant to use and easy to understand. it shouldn't be buggy, it should be responsive and most of all thoughtful. Anyhow, that's my rant for the day. I hope to one day...
1 tag
Watch
ifiblogged: During this Advent consider what it may mean for you too look for Mary & Joseph. Practice hospitality this holiday season.
4 tags
"To be loved but not known is comforting but superficial. To be known and not..."
– Tim Keller, The Meaning of Marriage: Facing the Complexities of Commitment with the Wisdom of God
3 tags
4 tags
Hurray for spotify on Linux!
I've be delving into having Ubuntu Linux box on a screamer machine, in hopes of having an awesome development experience and to be ultra geeky. This new port of Spotify on Ubuntu makes it all that much more sweeter, as now I can listen to music while I code.
99 Life Hacks to make your life easier!
shialabeowulf: Read More
6 tags
"Programmers are optimists. They couldn't do their job if they were..."
– Doug Crockford
3 tags
2 tags
Javascript
I guess Javascript isn't so bad. I've been listening to Doug Crockford. Apparently, I've been programing by my gut, and less with my head. And there's a difference between the head and gut.
"Confession is a radical reliance on grace. A proclamation of our trust in..."
– Max Lucado
Making a list of books to read in my lifetime
I came across this Relevant Magazine article. It's a nice intro 5 great christian authors, other than CS Lewis, which btw, I have yet to read through one of his apologetic books. (Chronicles of Narnia was fun at 9 years-old) But these other 5 authors seem to have something to share about our life on earth, and about Jesus through their lives and testimony.
2 tags
Ramen
Just got back from NYC earlier this week. I'm inspired by the ramen crazy. The best ramen I've had in my life was in another NYC visit to a place called Ippudo, located in East Village. But on this recent trip I waited more than 1 1/2 hr with the girlfriend for this tiny whole in the wall place called Totto Ramen. It was worth the wait, though I wouldn't do it again....
2 tags
"Beauty, beauty, beautiful… Glory glory glorious, you are…"
2 tags
"You have wounded me with Your love And I'll never be the same again"
2 tags
Happy Ash Wednesday!
Ash Wednesday, marks the first day of lent. 46 days until Easter. Lent, in how I've grown up, it was most of my Catholic friends who participated. I remember this one girl in high school giving up meat. Geez… that's extreme. I didn't know Catholics did that. Such a chore. Participate is the right word, rather than celebrate, because they usually give up things like...
3 tags
"Friendship - deep oneness that comes through a mutual journey, to the same..."
– Tim Keller
4 tags
2 tags
"You shall not go out with haste, … for the Lord will go before you, and..."
– Isaiah 52:12 For the coming new year, I figure, reading this verse for this turn of another year. I'm reflective, living now, and hopeful.
2 tags
Watch
ifiblogged: An Advent Reflection :: "Remembering Mary & Joseph" :: for @altervideomag
2 tags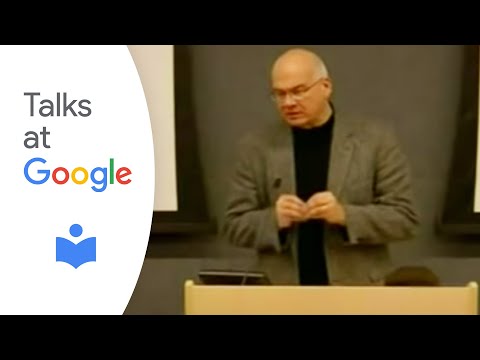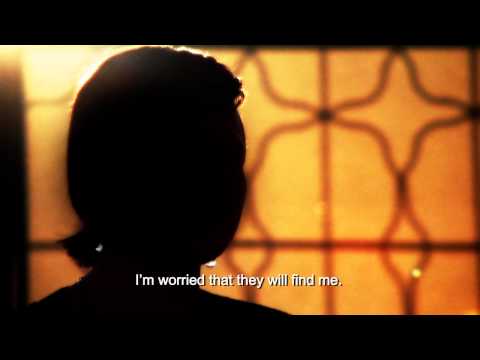 5 tags
"People are unreasonable, illogical, and self-centered. Love them anyway. If you..."
– Mother Teresa
4 tags
"A leader isn't good because he's right. They're good because..."
– Gen. Stanely McChrystal (US Army ret.)
4 tags
3 tags
"I have found the paradox, that if you love until it hurts, there can be no more..."
– Mother Teresa
2 tags
"Courage is not the absence of fear, but the absence of self."
– When I think about courage, I realize how much it is not so much about fear, and overcoming it, but rather how much it is about our selves, and over coming ourselves. Medal of Honor recipients, seem to carry on that selflessness even when they are presented the award. In all honesty, in those...
3 tags
5 tags